Current Mack David Building Projects
MDB in the News
Anchor-setting event launches Compass Rose boat storage facility at Fort Myers Beach
---
Metal Construction News, May 2020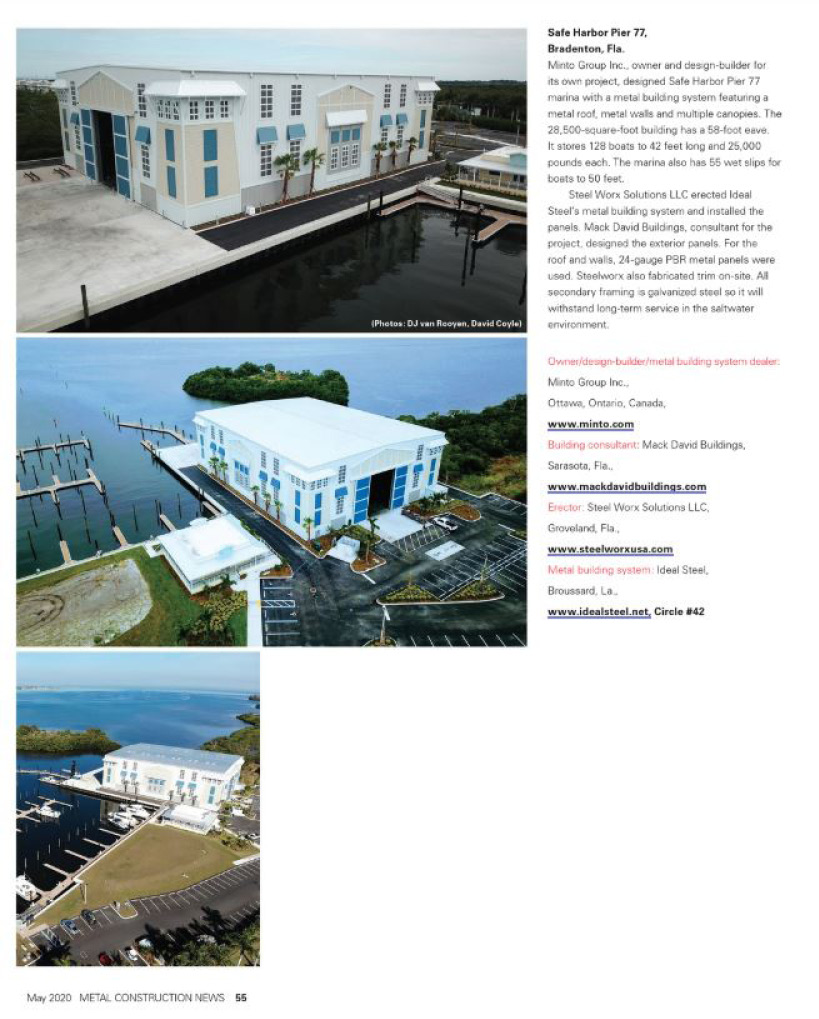 Marina Dock Age Cover Story, April 2020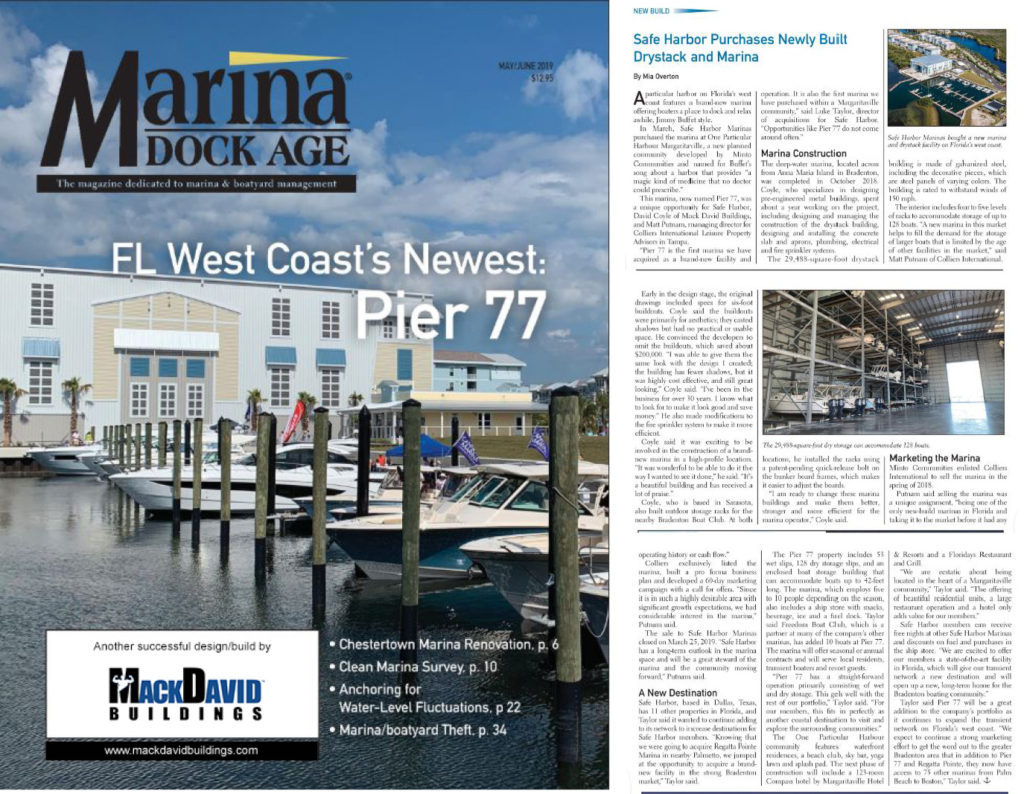 ---
About David Coyle, President, Mack David Buildings
I have more than 30 years of experience in the pre-engineered metal building (PEMB) and construction industry, which includes operating my own erection company for almost 12 years. Having erected many different brands of metal buildings I bring extensive knowledge to my customers, know builders, and quality builders' systems, and my design background lends itself to a more aesthetically pleasing metal building as well.
Contact me for PEMB quotes or fill out this form. After you receive the quote, I will be more than happy to come to your office and sit down with you to go through each line item. I can also help when trying to compare multiple quotes to make sure there are no hidden costs or missing items that may turn into change orders once the project has begun. I really care about helping customers and I believe in building long-term relationships.
When comparing quotes, it is vital to look at more than the bottom number; to really evaluate at all the major components and compare things like:
Collateral load, wind speed, and exposure
Importance factor and enclosure factor
Type of roof and gage, type of wall and gage, and Kynar vs. SP for color
Deflections for roof panel/wall panel/purlins/girts/frames, endwall types, bracing type, etc.
I can provide expertise in all aspects of your PEMB project, for all types of building structures:
Marina boat dry storage buildings
Aircraft hangar buildings
Warehouse buildings
Churches, shopping centers and more
David Coyle, [email protected] or call 704-361-7083
About Mack David Building Clients and Marina Affiliates

AERO-DOCKS PATENTED SYSTEM III: VERSATILE BOAT STORAGE EQUIPMENT
For most forklift marina owners Aero-Docks robotic storage systems are a paradigm shift in thinking about boat dry stack storage. System III allows the greatest design flexibility to match your site requirements and marina's long term goals. Building distance from water is flexible and this equipment offers the best ability to accommodate greatest variety of boat sizes and types. Flexibility for the owner is the key to this systems design. All unique functions are detailed with images and our HD Video on Video page. System III by Aero-Docks is the future of dry stack marinas. For more information click on this link: www.aero-docks.com
Proudly Serving
Please share your experience working with David Coyle.